2000 Ford F150 Sport 2WD V8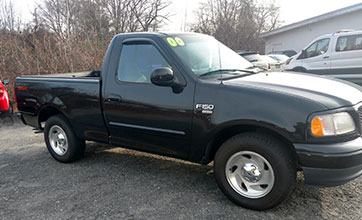 Mileage:
77,000
Price:
$7500

Southern truck - rust free!

Warranty
Our pre owned cars come with a 30-day warranty. If something should go wrong with the car, bring it in and we'll fix it. All cars will be inspected for the year and come with a 20 day temporary plate.